International Program Information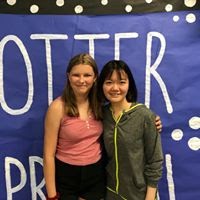 "What I like best about being here is I can experience a very different culture. Teachers here are super nice, they will do the best they can to help you solve the problems...What I like Vermont the most is the quiet environment. I live in a very big city in China, I kind of get bored with the crowded and noisy sounds from street everyday. I enjoy staying in Vermont very much, because it is so quiet that I can focus more about the things I want to do." ~Kexin Qian (Cathy), international student
"Having Cathy has been a great experience, she is a part of our family. It's been great sharing cultural experiences." ~Chloe (host sister)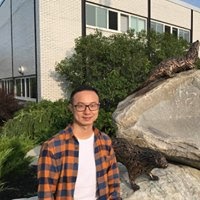 "Signing up for this exchange program is without doubt one of the most important decisions I've made in my life. I benefit a lot from living in Vermont and teaching at Otter Valley in more ways than one.
Vermont is a very liberal state with beautiful landscapes. Life couldn't be easier with so many nice and helpful people around. And visiting all the national forests and state parks keeps me busy and in good shape as well. Living in Vermont offers me the opportunity to interact with native Americans in a way that nothing else can compare, therefore I'm able to better understand American culture and my lifestyle, outlook on world and value has also been influenced in a good way as well.
At Otter Valley, I learned a lot about American education by observing different classes, talking to teachers, students and parents, attending language teaching conferences, participating in various school activities and teaching students from different grades. These experiences enable me to form new perspectives about teaching and learning so that I can be a better teacher in the future.
I struggled while making the decision to come here, now my only regret is that I didn't make my decision sooner." ~Wei Qian (Visiting teacher from China)
Otter Valley Union School is a place where reflective teaching and learning leads to high expectations for all students and creates enthusiasm for knowledge which encourages success in the global community. We seek international students who are motivated to live and learn in a highly immersive setting in a small community surrounded by nature and the changing seasons. Our small faculty to student ratio of 12:1 allows for personalized attention, both at the academic level and with student support systems. Our health and guidance offices provide services from highly credentialed staff ranging from medical assistance to mental health support, to guidance around academic course selection and college applications.
Otter Valley Union School is a public middle and high school serving just under 600 students in grades 7-12 from the communities of Brandon, Pittsford, Leicester, Whiting, Sudbury, Goshen, Florence, Forestdale, and Chittenden, a collective population of about 9,000 people. It is situated in Brandon, Vermont with a quaint downtown and a growing arts community, surrounded by picturesque mountains and nearby lakes and streams. We boast a unique experiential outdoor education program with nature trails right in our backyard. International students may attend for a semester or one year, and we offer support throughout the college application process for those who wish to stay and transfer to college or university upon completion of our academic program.
Classes at Otter Valley are designed to expose students to a wide variety of knowledge useful for careers and further education. Students follow a 4x4 block schedule. Certain courses which are deemed more academically challenging have been designated with extra weight, taken into account in the student's overall grade. These classes include: English Literature 10 & 12, American Studies 11, Advanced American History 1, Advanced Behavioral Science, Geometry, Algebra 2, Functions, Statistics, and Trigonometry, Pre-Calculus & Discrete Math, BSCS Biology, Chemistry, Physics, Advanced Anatomy and Physiology, World Language 2 & 3, AP Literature 12, Advanced American Studies 11, AP European History, Calculus, AP Biology, AP Chemistry, World Language 4 & 5, College Level Courses
In order to graduate and receive an Otter Valley diploma, international students must attend having completed our 27 graduation requirements through transfer of credit and completion of coursework in their time here. International students, like their American classmates, take eight courses during the year (four courses each semester). Otter Valley's school year begins during the last week of August and closes in the middle of June. Students are required to arrive 3-4 days before the start of classes for an orientation and to settle in with their host families.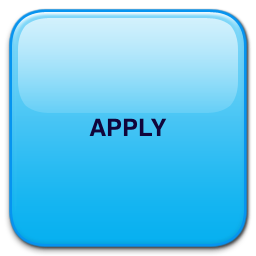 Admissions Application
Instructions